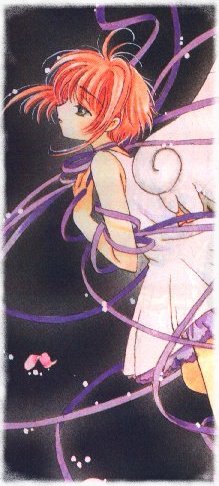 Third OP & ED Themes
Just click on the links below to go to the files on freediskspace (apparently, now called "myspace"). The share password is sakura.
Opening
[Platinum]
Full size! Gorgeous!
Ending
[Fruits Candy]
Full size! Kawaii!!
Ending Version 2
[Fruits Candy Version 2]
Sung by the voice actresses for Sakura, Tomoyo, and Kero-chan!! SUPER KAWAII!!