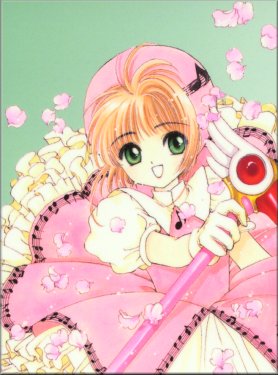 **Music**

All songs that are not titled [or if they don't say 'song' beside them] are background music.
English translation of song titles came from Rabi's CCS page.

Third OP & ED Themes
Full length versions of the third opening and ending themes!
Kero-chan check!
These might just be the best opening and ending themes yet!!!

OST 1
This is the first soundtrack from the series.
Kero-chan check!
It has lots of cute pictures of me on the cover! (Well, I am on the back cover, anyway...)


Cardcaptor Sakura Character Songbook
This cd has all of the character singles that were released, plus a few that were not released as singles.
Kero-chan check!
My duet with Sakura is the highlight of the cd! Also good are Meiling & Kaho's songs, plus My Only Movie Star, sung by pretty Tomoyo!